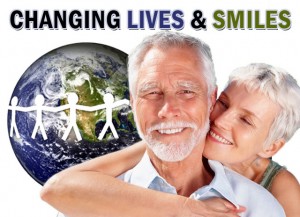 FJD Marketing recently attended theFlorida National Dental Conventionwhich took place from June 9-11 at the beautiful Gaylord Palms hotel in Orlando, FL. This was an outstanding event at a first class hotel. We attended the event to network and promote our marketing services to a multiplicity of dental practices and dental suppliers.
FJD was able to successfully network and meet with many professionals in the dental industry to help them with patient/customer propagation and acquisition. We also met with an organization of particular interest called the SmileFaith Foundation. SmileFaith is a non profit organization located in New Port Richey, FL. with the simple goal of helping people smile again through substantial, charitable dental care and counseling. The SmileFaith Foundation began what's known as the "Smile Again Program" which provides a funding plan tailored for each participant in financial need with dental treatment, encouragement through a variety of resources and counseling, as well as a brand new smile!
Dental practices who are seeking to build patient numbers as well as contribute to the community could benefit greatly from getting involved and partnering with SmileFaith. This type of public relations directs attention to your business and traffic to your website. It also genuinely helps those in need-it's a win-win for everybody. Businesses who know the impact that "Cause Marketing" can have are growing quickly as a result. There is a vast difference between just simply offering your services to patients rather than offering your services plus the knowledge that you are involved in significant life changing charity work. This additional community involvement may give potential clients the extra bit of motivation they need in order to tip them over the edge and choose your products or services over someone else's.
Take Your Business To New Heights With FJD MarketingContact Us Today! 727-230-0801 www.fjdmarketing.com600 Bypass Drive, Suite 103, Clearwater, FL 33764